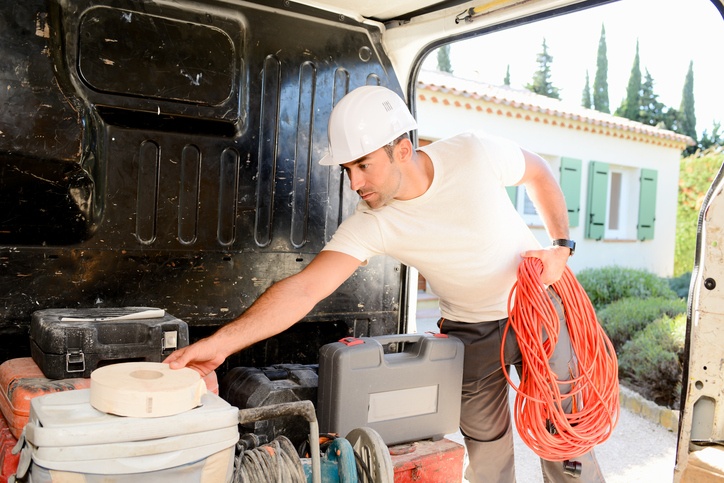 Outdated systems, missed opportunities and uncollected revenue are hair-pulling frustrations for business leaders in field services companies. You might have heard that workforce management (WFM) software can improve productivity, but how does this translate into hard cash on your bottom line?

In this blog, we discuss the three ways WFM can increase your sales.

1. WFM increases sales from existing customers
How is your retention rate looking? When your customers are very satisfied with your service, you can expect a 100% retention rate, according to the Harvard Business Review. When it costs as much as 25% to find a new client versus keeping an existing one, it's a no-brainer that you've got to stop the churn. An increase of just 5% in customer loyalty increases profitability by 75%. It's time to get off the hamster wheel of replacing lost customers and improve sales by delighting them instead.

But how do you make sure your customers are so happy that they keep coming back for more? WFM software helps you identify customer satisfaction levels, churn and retention rates. It also gives you the tools to continuously improve their experiences.

2. Improve productivity with real-time data
You might have the best sales and marketing efforts in your market, but if your staff don't have the bandwidth for more work, you can't take on more work. You might try, but your wait list is growing and you risk losing those who can't (or won't) wait. Nothing is more frustrating in business than not being able to seize valuable sales opportunities.

Smart routing and automated scheduling drive operational efficiency both in the field and in the office. Put the right info in the palm of your worker's hand to eliminate time-wasting errors. Getting the right people with the right tools to the right place is a big challenge for field service businesses. When your team has all the right job details from the get-go, they can finish their tasks quickly and efficiently. FMS mobile app features improve resolution time and free up your workforce for more jobs. They can complete more tasks for the client they're with right now, or get to the next customer in line faster.

Real-time data also fuels marketing decisions so that you incentivise the right customer with the right offers at the right time, boosting customer loyalty and sales simultaneously. By automating your reports, you can gain better insight without increasing overheads. This frees your marketing team to work on the creative elements of your strategy and your sales team to close the deals.

3. Meet sales targets with accurate invoicing
Inaccurate invoices are a sure-fire way to disrupt your harmonious client relationships. Disputes and billing delays rob everyone of their valuable time. Automated invoicing incorporates all relevant data with clarity on:
Actual hours worked
Consumables used
Equipment hired
Price lists
Contractual agreements
Your fieldworkers can complete work orders onsite while the app triggers an automatic email with the invoice attached. Electronic time-stamps reveal exactly what your customer is being charged for. No nasty surprises - and that transparency wins trust. Meanwhile, you're collecting sales revenue faster so that you meet your monthly (or quarterly) targets on time.

Want to know how WFM can increase your sales? Get in touch today.