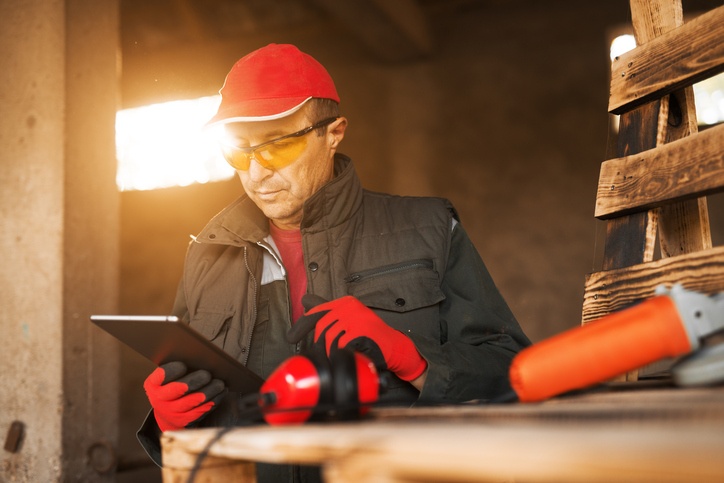 If you haven't started thinking about workforce management (WFM), now is the time. Research suggests WFM is estimated to be worth 3.52 billion USD by 2019. As more businesses implement this technology, more customers are going to expect a higher quality of service. But improved customer service is only one benefit of WFM as more archaic systems slow everyone down, from the workers in the field to your backend teams as well.

While implementing new software might seem like a lot of work in the short term, once executed it can help automate tasks, enhance mobility and take your data into the cloud. Here's what you need to know about WFM:
How is WFM transforming business systems?
workforce management can improve numerous parts of the business... even areas of the business that you didn't even know could be improved!
Improves accounting and reporting:
Accurate accounting starts in the field. If your mobile workforce is still using paper-based systems, you're leaving yourself open to a host of time and money-wasting habits.
A good WFM will allow your field operatives to:
Log hours automatically, ensuring the whole job is accounted for (even if your worker started the job early).

Complete proof of service to ensure workers were in the correct place at the correct time.
Record job data so you have a complete view of the time and resources it took to manage the job.
Most importantly, they can do all of this reporting in the field, from a mobile device, without having to go in and out of the office to pass around written logs. This real-time tracking also helps quell concerns about human error or dishonesty over logged hours and work delivered. WFM makes data collection faster, more accurate and secure. It also reduces the workload for those involved in billing, auditing and business intelligence reporting as data and reports can be shared automatically.
Provides a streamlined mobile service:
Because agents can input data as they go, WFM reduces duplication and streamlines workflows.
Instead of paper being handed from one worker to the next, job details, location, best routing and requirements are all sent from dispatch operatives straight to the mobile device in the field.
It's a two-way communication platform that allows back-office staff to send and receive accurate information on the fly. Even billing can be expedited through the WFM. Invoices can be signed and approved in-app with customised forms.
Chances are that you already have mobile devices deployed to your workforce. By using FMS, you can make that mobile investment deliver better performance, customer satisfaction and reduce back-end overheads.
Integration with back-end systems:
At this point, most field service businesses aren't using fully paper-based systems to run their operations. You'll likely have finance and accounting software, a CRM system and inventory databases to manage. You might still rely on onsite hosting for your applications and data warehousing. Making the right information available to the right people at the right time requires considerable planning and a fully functioning helpdesk to handle incidents and requests for each hardware and software solution.
WFM enables greater customer service without adding an extra burden on your IT team. A good WFM solution brings your all your systems to one convenient place. It integrates your existing systems to deliver the data and processes into the palm of your field agent. Whether they are repairing equipment, making installations or deliveries or performing maintenance, they can give a true end-to-end service to your customers with better integration.

Why micromanage a multitude of systems and data if you can use one application to do it all?

Do you have a question about FMS? Contact us today.