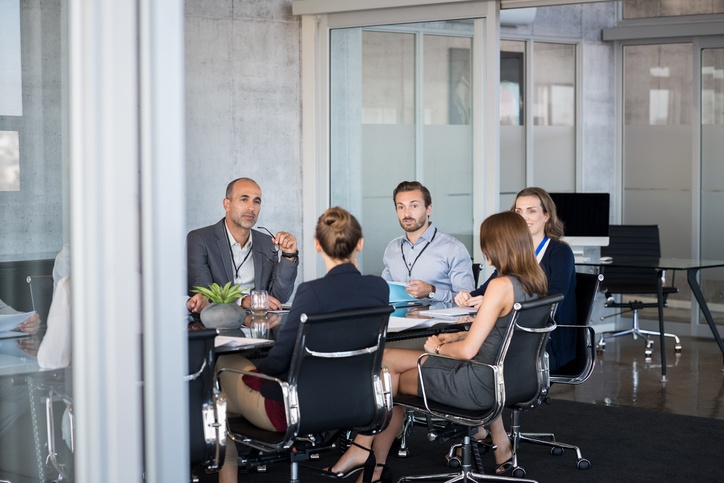 Running a business with a mobile workforce comes with unique challenges. You want to see growth, but to achieve your goals, it's essential to get a tighter rein on spending and efficiency. When your workforce is on the road, gathering the information you need into one place in order to make informed decisions isn't easy.
In this blog, we discuss workforce management (WFM) and how it can help bring your business on to the same page. Whether you're in point-to-point transport, construction, trades, retail or any other business that demands a mobile workforce, this article will give you an at-a-glance guide to WFM for business growth.
What is WFM?
workforce management is a system that coordinates your field operations. At its most basic, WFM will schedule orders, track vehicles and worker locations, facilitate dispatch and monitor job status. A more sophisticated system will feed into your back office and board level operations.
Here's a breakdown of how WFM systems can help you:
Monitor security and safety of your staff
Reduce fuel costs and worker downtime
Improve efficiency of dispatch and other workflows
Manage parts and materials
Integrate or manage payment processes
Provide intuitive customer portals
How WFM helps you scale
Streamlining processes is the first step to increasing revenue and profitability - but this can be challenging for a workforce that's constantly on the go. By implementing WFM, your teams can achieve this, and even produce more work without extra headcount, or extra headaches. Automation through one unified system reduces time, cost and stress - here's how.
Minimise accounting errors:
Do you still have piles of paperwork come tax return time? Does your finance team still use multiple spreadsheets to manage the books? WFM can automate your invoicing and accounting efforts. The software means you can incorporate price books, exact job hours and materials consumption for accurate accounting in real time.
Additionally, business growth can strain your finance team. While it's a great problem to have, you'll want peace of mind that the increased workload won't result in increased accounting errors.
Improved analytics for better decisions:
With hundreds of metrics available, you can fully customise your reports to run automatically. You'll be better able to identify and troubleshoot the inefficiencies in your business and spot your growth opportunities ― all without piling extra work onto your management team.
WFM software gives you instant access to reports so you can make better-informed decisions about how you use your resources. From optimising driver's routes before they take off for a job, to tracking how long it takes to complete a job, WFM gives you visibility over all these important details.
Save costs:
How much does it cost your business when vehicles or equipment are off the road for maintenance? WFM can help you pinpoint the best time to schedule maintenance to minimise disruption. Once you've identified your peak business times, you can make sure your equipment is ready for action when it counts most. Don't forget, optimising routes and reducing idle time will help improve fuel expenditure as well.
Your dispatch team might be fantastic but automation can make smart decisions faster. Not only will your customers be delighted with your lightning-speed deployment but your bottom line will thank you for it too.
Are you in an industry with strict compliance and safety regulations? With WFM, digital documentation is easily shared and updated from your back-office to your field workers. But compliance isn't a one-way street, your workers can report back with compliance concerns while out on the job. They can send notes and pictures back to you for on-the-spot resolution. Faster, safer working practices minimise potentially critical business risks while keeping your workforce secure.
To learn more about how WFM can improve your business efficiency, and spur growth, contact us today.