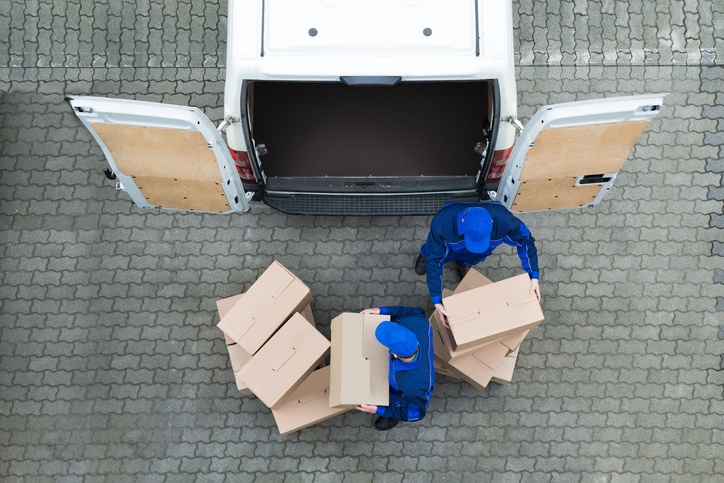 Do you have the feeling you've outgrown your current systems? If you're on the receiving end of disheartening customer complaints, workflow inefficiencies and stalling productivity, you're not alone. But there is a potential fix for all of these frustrations.

The field services industry is turning to technology to empower business, find growth opportunities and foster greater customer retention. But how can a simple-to-use piece of kit cure all these ills?
1. You're receiving far too many complaints
One of the biggest pain-points for your customers is a lack of visibility into the service you provide. Not knowing when your field workers will arrive, lack of clarity over pricing and poor communication eats into their personal time, patience and satisfaction levels.
By giving your customers access to a client portal in your workforce management system, you give them a better, faster service. You can help them to:
Book and approve quotes faster
Receive status updates and alerts on job progress
Reschedule appointments and rebook ongoing work
Give immediate feedback
See time-stamped technician/ field worker time-on-site
Get real-time ETAs
Reduce waiting time windows.

With a mobile workforce management solution, they can access all of this from their tablet or smartphone, whenever they need it, wherever they are.
2. Your workers are making so many mistakes
You hire the best talent, you pride yourself on good training and compensation for all staff, so why do they stuff up so much? Well, there's more to setting your teams up for success than picking the brightest and training them up. If your processes aren't up to the job, your workflows can be a breeding ground for mistake, mishaps and miscommunication.

With workforce management software, you can automate some of those heavy-lifting admin tasks; The ones that have become a breeding ground for mistakes. This will help eliminate a chunk of human error as well. You can set up custom workflows so that each part of the chain gets the right information for every job in a timely manner. Instead of relying on paper-trails, phone calls and emails - which can get very messy very quickly - you can set up automated flows and alerts that pass seamlessly from one person or team to the next.
3. Your office looks like a paper mill exploded
In some businesses, a little paperwork is inevitable. It's understandable that when you've become well-established using old paper-based processes, it can be hard to break away and try something new. But physical paper processes are outdated and likely slowing you down, so it's time to modernise your business.

More businesses are moving their filing to the cloud. It's more secure than paperwork lying around, it's cheaper than hosting a datacenter on your premises and it makes transferring crucial data faster and more accurate. Wading through paperwork is time-consuming for the back-office, slowing down your field workers and ultimately providing a sluggish customer experience.

Workforce management software allows your workers to fill and send forms from their mobile devices. They can carry your price lists, invoices, order forms and job details in their pockets. You can fully customise forms in your workforce management software and include mandatory fields so you never have an incomplete work order or invoice again.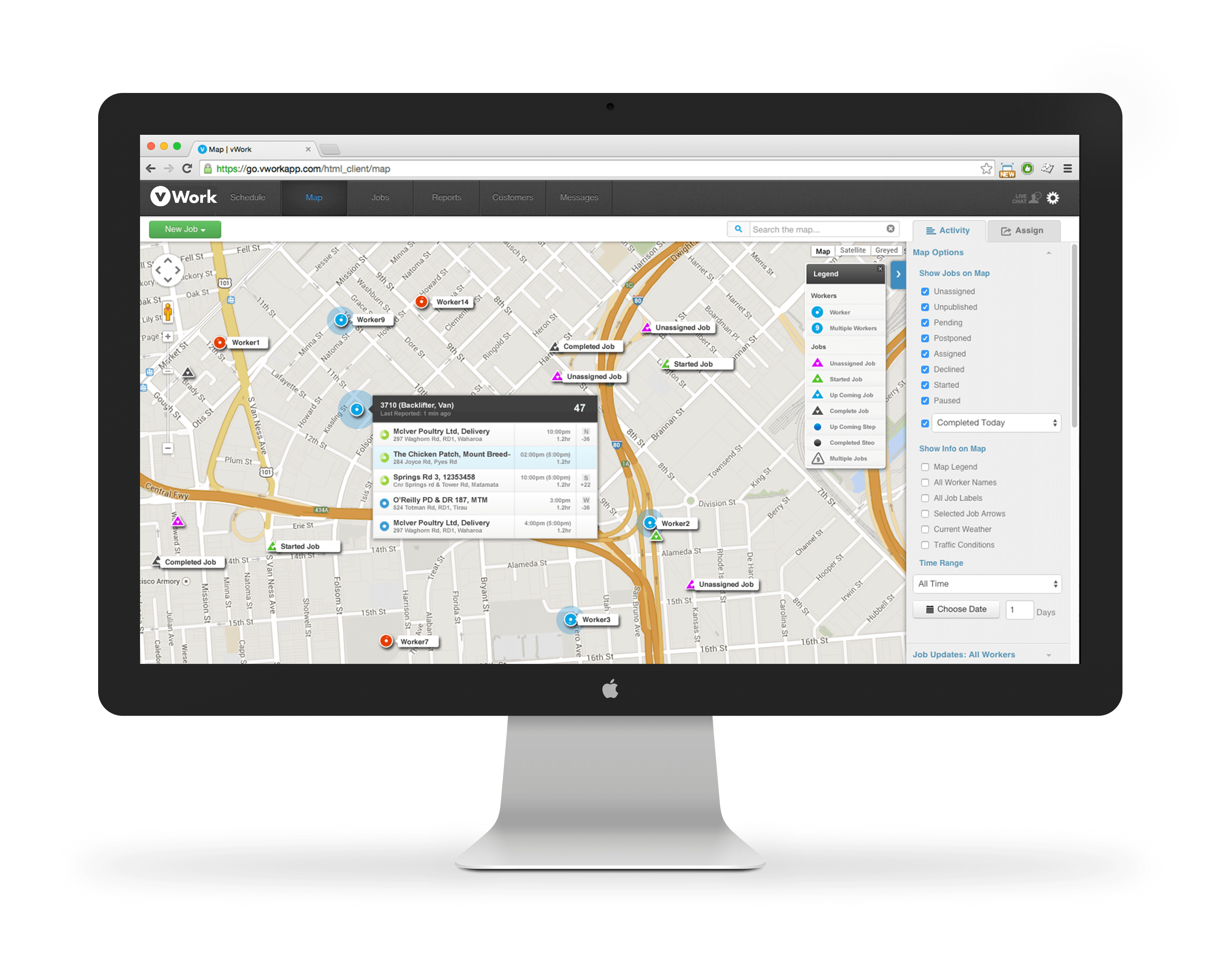 4. Your field workers don't show up on time
One of the biggest causes for complaint is tardiness. Nobody wants to be left waiting around for a delivery, a technician or transport. What's more, it can eat into your margins. If you have workers arriving late but have rented resources that have arrived on time, your profits suffer as much as that hard-earned customer trust.
Seemingly unpredictable forces prevent the best efforts of field services based businesses. Bad weather, traffic jams, breakdowns and staff sickness all threaten to throw your schedule right off.
With workforce management, your schedule isn't set in stone. It's a living, breathing, flexible plan that can adapt to changes throughout the day. You can update and respond to change in minutes thanks to:
Demand forecasting
Automated scheduling and dispatch
Job reallocation
Route optimisation.
You can even maximise productivity by allocating more work to the teams that have finished earlier than expected and reduce fuel costs.
5. How workforce management helps you get it right first time
Do your technicians have to go back to the same job again and again? A first-time fix is a sure way to impress your customers and keep them coming back. But if you've not allocated the right time, tools, parts or skills to the job, you're bound to be going back there tomorrow. This not only disappoints your customer but if you price per job, it'll hurt your revenue targets too.
With the right system in place, you can make sure your people have everything they need for the job. And if that still isn't enough, you can redirect the resources needed on the same day with your improved scheduling engine.