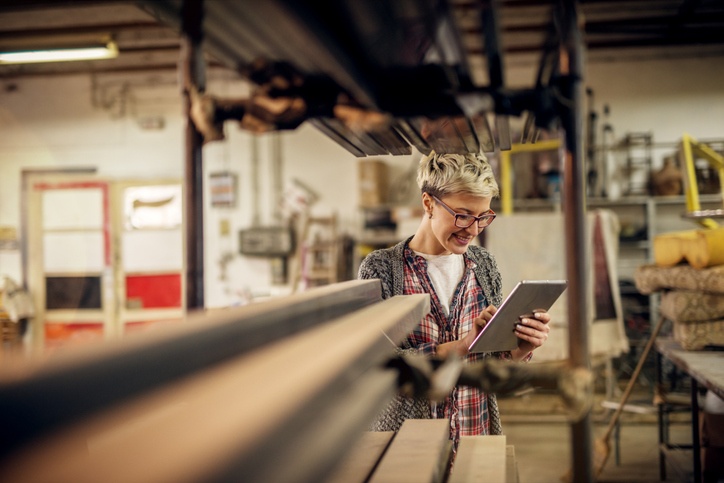 Consumers and businesses alike expect faster, more efficient services at their fingertips. This means you must adapt and innovate to stay ahead of the competition. But what does that really look like?
In this blog, we look at three of the biggest differentiators you can offer if you have the right workforce management tool... and that's why you need workforce management software.
Be the best and have the data to prove it
How do you prove that your service is the best? First, you need to impress your customers with an excellent service. Then you need to track and report on it. With software, you can view job statuses in real-time and pull together stats on exactly how well you've adhered to a work order.

With the scheduling system driving workflows, you'll have the right people, tools and resources in place to deliver the best standard of work. And the reporting will show the speed, accuracy and quality of your work.

Have long-term contracts? Then you probably have set KPIs or SLAs in place. These are all well and good being sat on a back-office computer, but if they're not put into the hands of the people on the job, it's easy for milestones, work scope and contractual obligations to slip through the communication gaps.

The best software is customisable. Not just for your business, teams, departments and industry sector… but also for each of your customers. This means you can set up templates, workflows and milestones to match the contract of each individual agreement you have. Not only will you be impressing your existing customers by exceeding their expectations, but you can prove it too.

TIP: Look for workforce management software that has a no-code editor so you can customise your templates and workflows quickly and easily.
Always on time and exceeding expectations
Do you know how happy your customers are? Chances are, you don't find that there's a problem until it's too late. Either because the job has already gone way off track or the customer simply walks away. Unprofessional service from your staff, lateness and mistakes aren't things your staff are necessarily going to tell you about. Customer complaints and tumbling retention rates are a painful way to find out something's going wrong in the field.

With advanced job scheduling, your dispatch team knows which people to send with which resources, skills and tools. Your workers come armed with all relevant job details right there on their mobile device. Not only will you reduce issues by setting your workers up for success, but you'll also be able to identify issues as they unfold and find patterns that suggest you need process, training or other adjustments to your operations.
Update customers in real-time with a user-friendly app
It's not just you and your staff that feel the benefits of better preparation and organisation. You can give your customers a portal login so that they have direct contact and visibility too. Send your customers pre-job SMS alerts and allow them to message the driver in transit, giving them the power to check exactly where their delivery vehicle is, and when they can expect arrival.
You can even offer a premium service for a shorter delivery or wait-time window with confidence.
Learn how you can grab a bigger slice of market share and business growth with workforce management software in this free eBook.