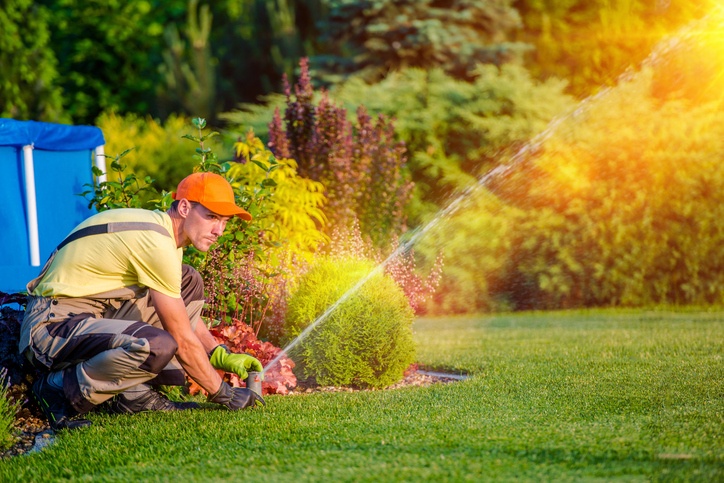 Do you know where your people, tools and subcontractors are right now? If you're in charge of landscaping operations, you're familiar with a lack of visibility over what's really happening in the field. This lack of awareness over your people and processes can be as frustrating as it is performance-damaging. When mistakes happen, you lose time, money and even customers.

If this keeps you up at night, you're not alone. That's why more landscaping businesses are turning to easy-to-use software to optimise their resources. A workforce management (WFM) system helps you deliver a positive customer experience, optimal efficiency and smooth scheduling. In this blog, we show you how...
Optimising your landscaping resources with WFM
Are you getting optimal value from your expenditure? Landscaping businesses have a complex matrix of resources, all costing you money. To truly optimise those resources, each needs to work in harmony with the rest to produce an ROI.
Labour costs: If your landscapers turn up on time but they have the wrong tools, you don't just lose money, you can also lose the trust of your customer. Similarly, if your people are twiddling their thumbs while they wait for a subcontractor, heavy plant or other teammates to arrive, your wasting resources. To maximise productivity, you need to have control over where each person is. Mobile connectivity vis WFM helps you track, deploy and manage your staff and subcontractors wherever they are.


Assets: Everything from your basic hand tools to fleet, plant machinery and communications technology carries a cost. Whether you rent or own these resources, they need to be put to work and maintained to make a profit. When your assets aren't working, or onsite when they should be, your schedule gets interrupted, causing you to miss out on jobs or let customers down. Having a carefully planned schedule means keeping your assets well maintained. You'll know when it's time for a service, fix or replacement in real-time.


Back office resources: Are you missing sales opportunities? Your field workers are likely to see more of your customers than anyone else in your business. If customers and field workers have to make phone calls, send emails or even pass paperwork back and forth to book extra work in, you're slowing your path to revenue. You might even lose the customer to a competitor while they await your proposal. With WFM, you can put price lists and marketing documentation in the palms of your workers' hands. You can even give clients access to a self-service portal so they can approve quotes and sign-off invoices. It makes life easier for your customer and also gives you room to grow without the impact of increasing headcount in the back office.
How WFM improves productivity in landscaping businesses
In landscaping, not all jobs are on your regular rolling contract. Scheduling those can be tricky enough, but when you get an urgent customer request, it's especially difficult to slot an extra job into the roster. With the right WFM you can also make schedule changes on the fly, responding faster to customer demand and optimising revenue in one simple maneuver.

Here's how vWork can optimise your landscaping business' resources:
Streamline scheduling and dispatch
Add new jobs to a team or worker's schedule at the touch of a button
Pass jobs from one worker to the next faster
Find gaps in a workers' schedules and send them to extra jobs
Speed up processes with custom templates using your own terminology
To learn more about how we can help your business, contact our team today.