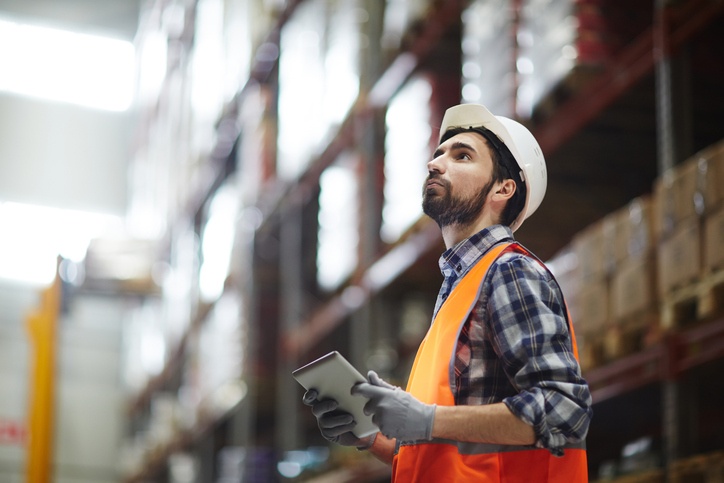 As the manager of multiple business functions, your time is stretched to the limit. Getting the best performance from each operational department means you need your eyes across everything - from sales to dispatch to the field through to back-office workers. Add to that the multitude of assets, tools and technology under your remit and the balancing customer demands and cost-efficiency is an intense task. Especially when you have business growth piling on the pressure.

Outdated systems, processes and technology leave your business open to customer complaints, revenue leakage and stagnant growth. We often talk about how workforce management software improves productivity among staff. But how exactly does this translate into tangible operations management wins?
Want to increase your visibility, optimise your resources and scale efficiently? Download our eBook here.

How to stop fighting fires and maximise your management time with workforce management software
It can be difficult to get a true measure of your operational efficiency. Workforce management is a huge time saver for managers with a mobile workforce. Instead of pulling data together from crumpled bits of paper from workers' back pockets or even pulling together your data in spreadsheets, your people can automatically upload everything associated with expenditure into one platform.

This makes identifying weak spots and opportunities to improve your service and bottom line quicker and simpler. Allowing you to get the business insights you need to make smart business decisions, and act on them, on the fly.

Because workforce management software is mobile, you can create custom forms and have your teams instantly file all operational data wherever they are, from any device. Including:
Job sheets and timesheets
Customer contractual agreements
Financial data
Worker skills logs
Breakage and repair logs
Tool hire or purchase costs and maintenance costs
Labour costs (in-house, agency and subcontractors)
Fleet maintenance costs
Job status updates
Fuel costs

Having all your data centralised means you can identify where steps in your workflows can be optimised, how to reduce costs and what you can do to improve the services you provide. Best of all, this software means you can do that all much faster than you could previously.

Instead of waiting days or weeks for multiple reports to be combined for your analysis, a workforce management system can compile it in real-time freeing you to make important leadership decisions.

Speed up effective communication between your teams at scale
A breakdown in communications slows the productivity of your workers. At its worst, it can cause project delays, poor customer experience and wasted resources. But workforce management introduces a new way to share vital information, messages and automate scheduling in real-time.

In the past, it felt like a huge boost just being able to deploy a handful of mobile phones to your field workers so they could call in or be reached when on the road or onsite. By modern standards, this already feels inefficient… and it is.

As your business grows, you need to maintain excellent workflows and communications without making multiple phone calls back and forth. But with more demand comes more workers, and with more workers comes more communication. Workforce management systems have been designed with scalability, communication and productivity in mind.

Your technicians shouldn't need to trawl emails, carry files of paperwork around or call up your back-office whenever they need to get their hands on job details. They can access everything on their mobile devices. This has direct advantages for your customers too. No more blank stares when they ask a field worker for more information. Your staff can look up job details while your customer is right in front of them. Making it easier for your customer to rebook or order additional services.