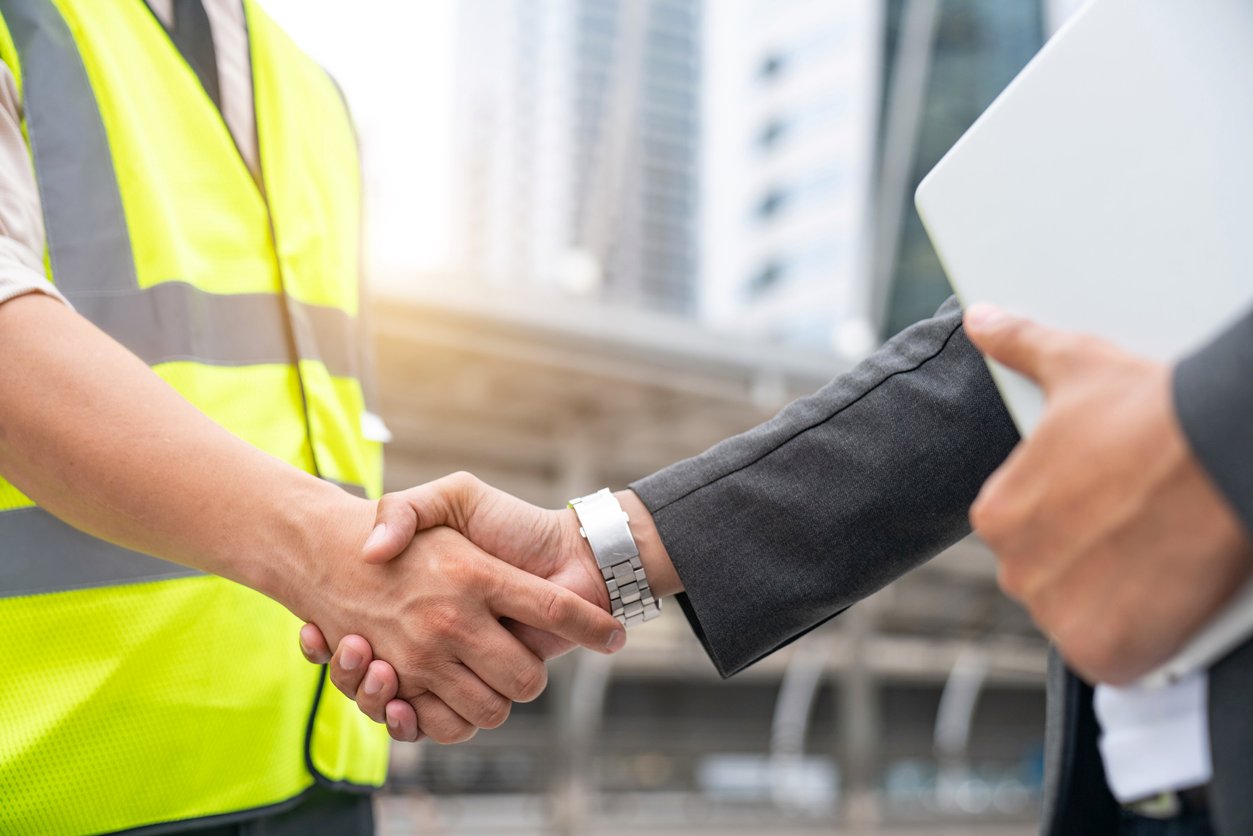 How happy are your customers?
In today's digital age, customers expect faster response times, better communication and a personalised service. If your business is lagging behind with legacy technology or paper-based systems, it's almost impossible to meet these modern demands and keep customers happy.
Workforce management software can help. It's not just for scheduling, tracking and monitoring your jobs and workers. It can also bring your customers closer to your business, connecting them with your people and enhancing their experience.
Accessibility: Make it easy for clients to be loyal
Nobody enjoys waiting, chasing or being put on hold. Your clients are becoming used to faster, easier access to services in their personal lives as consumers as well as in their work lives. When you have a problem that needs fixing, or a question for your suppliers, you want it fast and with minimal effort on your part. Your clients are no different.
Workforce management software isn't just for managing your employees and work schedules. Ultimately, it has to help you solve customer needs, making them happy and earning their loyalty.
Removing barriers between you and your clients doesn't have to mean expanding your customer services team, employing a room full of live chat agents or tying your existing team in knots. If you're looking for a workforce management software that will satisfy your customers, look for systems that have a customer portal where they can:
Receive job status alerts in real time

Book your services

Sign documents and work orders in-app

See arrival and delivery times in real time
Putting information and control directly into the hands of your clients reduces their queries and frustrations, making it easier to keep buying from you.
Personalisation: Make your customer feel heard
Clients want to know that you understand their specific needs. To prove that, your back-office staff and field workers all need unified access to the right information about your customers. For your workers, it's embarrassing when a customer has to correct them on a rate, contractual point or their purchase history. For the customer, they feel like just one of many faceless entities in the crowd. Ultimately, you're probably not giving them the service they really crave.
Ever received a completely irrelevant marketing offer? If your kids are in college and you receive a promotion on baby clothes, it's not just a waste of marketing budget. It can harm the relationship between you and your supplier.
Aside from the everyday interactions between your staff and your customer (be those face-to-face, on the phone or via messaging), you can use this data to:
Personalise marketing offers

Preempt customer needs

Understand their buying cycles
These factors fuel your sales and marketing initiatives. No more obvious one-to-many offers. With customer data that's shared across your team, you'll be retaining, upselling and cross-selling more to a satisfied customer base.
Workforce management software: Features for customer happiness
Workforce management software helps you improve the experience you give your customers. Look out for these features to ensure you're giving the best service possible.
Customisation: When you put a portal into the hands of a customer, you need it to be configurable. Look for a system that enables flexible permissions and custom templates.
Customer Portal: Customers who can book online and get proactive progress alerts are happy customers. Workforce management software with a customer portal for mobile means they have access wherever they are. The best options can even be branded to look like an extension of your brand's website and work across desktop, tablet and mobile.
Job Alerts: Look for systems that allow customers to subscribe to SMS or email alerts. They'll receive updates in real-time without having to chase you down. Some systems offer a map view. Perfect for customers to check where their jobs are taking place and when your people are en route.
Customer experience is tipped to be the biggest market differentiator for service-based businesses over the next few years. If you're not ahead of the curve yet, it's time to consider whether workforce management software is the right fit for your business.