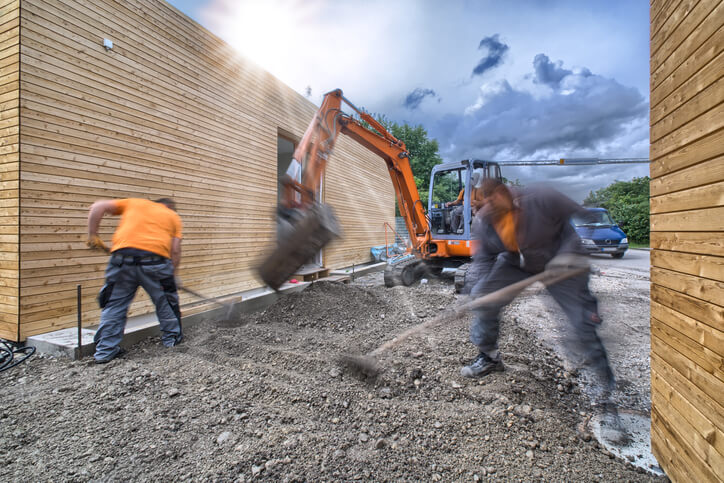 Do you know where your people are? Do your customers know when to expect their arrival? You might know where they're supposed to be, but when traffic jams, breakdowns or other unexpected delays get in the way, you're left guessing and your customers left waiting. GPS tracking has become commonplace in the landscaping business. Here's why.


GPS tracking helps staff, customers and your bottom line

Labour costs are one of the biggest challenges for landscaping businesses. This challenge is being met by introducing technology to improve efficiency while workers are on the job and with real-time performance reporting. It's not just landscaping businesses. Other industries have been delving into emerging tech too.

In early 2018, Amazon patented wearable GPS tracking devices for employees. In some locations, Amazon's customers receive deliveries within the hour. To keep big customer promises, businesses need sophisticated systems that are easy to use. While some have seen this as a negative, the idea is not to punish staff for falling behind. The end game is to make targets easier for staff to meet.

While staff tracking might feel overbearing to some, others see it as a positive. The University of California-San Francisco Medical Center deployed GPS tracking for their paediatric nurses. They report a boost in productivity and medical staff find it easier to locate team members in an emergency.

Employee GPS tracking can improve your staff's working day. Rather than getting reprimanded for not completing tasks in the required timeframes, you can enable them to find what they need, when they need it. Thus avoiding the need for heavy-handed management techniques. In Amazon's case, it's picking out items in a vast warehouse. For medics, it's finding each other when a patient needs urgent help. For landscaping businesses, it's about finding the right sites, vehicles and people in the shortest time.


How GPS improves fleet management

Reduced labour costs aren't the only benefit of GPS for landscapers. Seeing where your vehicles are, helps your dispatchers and drivers find the most efficient route to jobs, saving on fuel and idle time. You can even balance vehicle usage to reduce maintenance costs and reduce time off the road.

With GPS, you can make on-the-fly adjustments and get automated reporting on fleet usage and scheduled maintenance. No blown engines on route to jobs, fewer high-cost repairs and more satisfied customers getting their needs met on the day they scheduled. You'll be better informed and primed to improve efficiency across your high-cost assets.

With technology making it easier to manage your people, processes and scheduling, you'll have fewer customer disputes to begin with. But should they arise, having electronic, timestamped data to prove you delivered on your promises means you'll settle any queries faster and with confidence. It's hard to argue with data and you'll safeguard your business, employees and your reputation by having definitive proof that your people were on site when they were supposed to be.

GPS tracking is no longer exclusively large logistics companies and massive enterprises. As the price of the tech decreases, the ROI is being proven for businesses in many industries. In landscaping, there are obvious wins. Anything that saves money on labour, fuel and fleet while improving customer service can give you the crucial edge on your competition.