What's the average days sales outstanding (DSO) for your business?
If you have a paper-based process, then this could be contributing factor. Many service providers find it difficult to make sufficient time for end of month reconciliation and chasing debtors - you are just trying to keep up with meeting customer demands and managing your employees. Paperwork and admin tasks can pile up and collecting outstanding accounts handed off to other admin staff to deal with - at further cost to your business.
Revenue leakage stalls growth and reduces profitability for business owners
Revenue leakage can be a problem for service providers with mobile workers. If you do not have an efficient system with full visibility of what workers are doing during their day, how long they are actually on site and feeding that information accurately back to the office for billing, funds will potentially flow out of your bank account faster than they flow in. It can be challenging to keep on top of everything as well as build for growth and revenue may not be reflective of your efforts.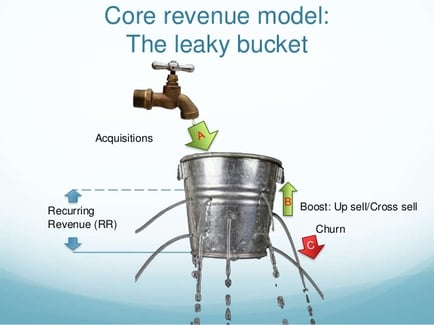 Mobile field service workers are responsible for customer satisfaction and keeping accurate records for invoicing
Field service workers have the responsibility of not only servicing their customers, but also of managing the job transactions, materials used and invoicing. This includes ensuring that signatures are captured at the beginning and completion of each job, delivering accurate paperwork for invoicing and making sure warranties and contracts are adhered to.
When something goes wrong, it can lead to disputes with customers, which delay payment on work performed or sacrifice what could have been the ideal up-selling opportunity, repeat business and referrals. You then lose precious time remedying the situation for a customer as well as impact your ability to collect payments that are due.
A smart and simple solution is to implement a mobile software solution
A field service management platform can help you better manage jobs, workers and invoicing all in one easy place. Automated job alerts, reports and invoicing will save you hours of painful admin each month. You can focus on growing your business by providing excellent, prompt service and keep your customers updated with automated alerts and status updates. You can also replace arduous invoicing each month with automatic invoicing which email the invoice to the customer as soon as the job is completed.
Best in Class continue to invest in mobile technology for real-time visibility into service work
Aberdeen Group highlighted in their Empower Tech 3.0 report that the Best in Class continue to invest in mobile technology to ensure the service team and teams that interact with the field have real-time visibility into service work. Furthermore, 8 out of 10 organizations see mobility as a strategic initiative for their business and top performers are using mobility to drive at key metrics for success - such as customer and employee satisfaction, workforce utilization, first-time fix, and service contract renewals.
So think about where revenue leaks could be occurring in your business due to gaps in your current workflow and systems. Then book a live demo or signup for a free trial and see how vWork can help you to plug them up for good!