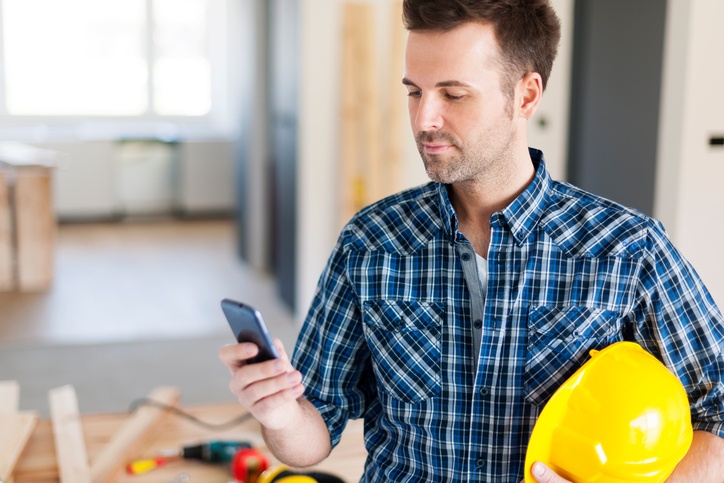 Are you keeping up with the demands of your customers? In theory, keeping your customers satisfied is simple. However, if your business is busy, your team might end up rushing jobs and giving subpar customer service.

The biggest challenge for operations managers in workforce management (WFM) is visibility over processes. The in-depth visibility that helps you work smarter and create a more efficient workforce just isn't there when your team is all over the place completing jobs.

But it can be.

Investing in a quality WFM solution can help give you the visibility you require to improve your business - and the customer experience.

WFM revolutionises your customer experience by:
Cutting waiting times
Improving your QoS
Enabling easier communication
Reducing billing queries
In this blog, we explain further.
WFM software shortens appointment windows
Nobody likes waiting. One of the biggest gripes from customers is being trapped by a long appointment window. Today, with technology at the helm, many businesses have reduced their appointment windows to as little as one or two hours.
WFM software can help you cut your waiting times and liberate your customer from a day of curtain-twitching. No more leaving your customers hanging from 8 am to 4 pm, only for your worker to arrive at 3.30! With advanced scheduling, routing and planning all in one place, you can better plan arrival times. You can even build in a premium service for shorter time-frames for those customers who are always in a hurry.
WFM improves quality of service
When something goes wrong, you might not hear about it from your customers. Late arrivals, incomplete jobs and mistakes from field workers or the dispatch team often go unreported by your staff. Since not every customer will tell you why they haven't re-booked, you could be losing people long before it shows up in your periodical reports.
Keeping track of jobs with WFM highlights issues in real-time , before your customers walk. WFM gives you the chance to rectify problems on the fly and spot patterns of poor performance long before month-end reviews.


Improve communications
Two-way communication between the office and the field is tricky enough. Keeping your customers in the loop is even tougher. With WFM applications, you can keep everyone informed. Your staff, contractors and customers can all access the information they need for an efficient workflow.
Your customers will know when to expect you, can approve new orders and invoices and have full contact with your service delivery team. Your staff can react to customer queries faster. They can send and receive status updates and collate useful job info right there on their mobile. No more miscommunications slowing you down and hurting customer relationships.
Anyone who can operate a smartphone can use WFM software. The chances are, you've already deployed mobile devices. WFM can help you see a greater return on that investment by improving collaboration and efficiency.
WFM resolves billing issues
In fact, WFM can help you avoid them altogether. Businesses using systems like vWork have far fewer billing issues in the first place. When your worker arrives on site, their status is time-stamped. They can even check off important milestones and back them up with pictures.
If your people arrived on time but were kept waiting by a contractor or other third party, you can capture the proof you need. On the flip-side, if your team has completed the work on time or early, your customer will be in the know. You can even have the invoice ready to sign right there in the app on the day of completion.
Having full transparency over rates, work completed and other costs builds trust. The kind of trust that boosts customer retention and turns your clients into brand promoters.

If you'd like to find out how vWork can boost your customer experience, get in touch today.