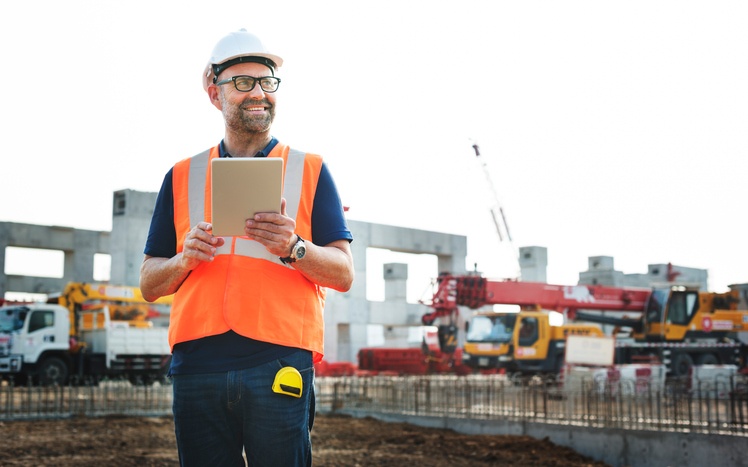 Field service businesses rely on efficient workflows, clean data and effective collaboration. When any of these elements falls below par, processes break down, IT systems get stretched beyond their capabilities and the whole organisation becomes sluggish. More companies are using automation to improve workflow efficiency and customer satisfaction.

If you're still relying on manual processes to pass information around, your colleagues and customers are feeling the effects. In this blog, we discuss how workforce management (WFM) can improve business processes making your business, and life much easier.
Automated invoicing with WFM
Manual invoicing is time-consuming and prone to error, especially in the complex world of field services businesses. Invoices rely on field workers and your back office collating multiple price-lists for a variety of tasks and materials. Even routine jobs are made up of many parts, for example:
Time on site
Consumable materials
Ad-hoc services
Plant and equipment hire
External contractors
Fuel costs and travel times.

This complexity means you need the people who build the invoice to have direct access to your price books. With WFM, you can put those details in the palm of your field operatives, drivers or technicians.

They can price jobs in the field and get instant sign-off from your client with an electronic signature. Having the contract agreed right then and there means less margin for error and fewer billing disputes when the invoice is raised. In fact, the invoice can be built automatically and sent directly to the client through their own access portal.
Reporting and insights with WFM software
Automating reports helps you spot revenue leakage faster. When a job starts early or it takes longer due to customer delays, who loses out? When you're tied up with manual reporting methods, it takes time to spot trends, develop insights and make smarter business decisions.
Even if you've tried to get away from ring binders and shoe-boxes as much as possible, spreadsheets and traditional software tools still need someone to populate from somewhere. When so much of your data floods in on paper and email, reporting is a slow and laborious task for administrative and finance teams. With WFM, you can capture swathes of data and have the tools to help make sense of it all.
workforce management software automates your reporting based on custom queries. Break down your key metrics by job type, customer, worker performance and more. Having all the data you need from one system helps you spot inefficiencies and find opportunities to fine-tune your workflows.
Streamlining workflows with WFM software
vWork tracks workflows so you can schedule and track jobs more effectively. Workers no longer have to keep records manually. The system can auto-check tasks as they're completed or prompt the worker to check each task as they go. WFM also helps your workers optimise the routes they take and your dispatch team improve scheduling.
Automating processes isn't as difficult or as costly to implement as most imagine. workforce management software delivers demonstrable ROIs fast. vWork is used by a range of businesses because it's highly configurable to your specific business structure, goals and requirements.
User adoption is a breeze. If your workers know how to use a smartphone, they can use vWork. Simple user interfaces for users and turn-key APIs for your IT team are designed to make implementation fast and simple. If you have existing business software that is delivering value, you can easily integrate WFM software or go straight to using the web app option within days.

Want to learn more? Download our eBook 'how workforce management software can drive business growth'.