Last night's release introduced the first of our new reporting suite: Job Sheets!
Job Sheets are designed to be your paper iPhone. For all those occasions when you need to give someone details about a job, but they don't have a SmartPhone available.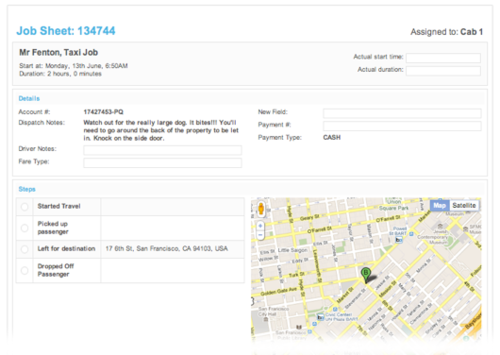 There are many possible uses for it, but here are a few ideas: if one of your team forgets their phone; if part of your team are contractors, and you don't want to buy them equipment; or maybe you simply want to start low-tech with vWorkApp—Job Sheets let you use vWorkApp without a SmartPhone.
There's a ton of nice features we've built into the Job Sheets, but here are a few to wet your appetite:
Customize which fields are shown
Job Sheets are based on the templates that you create in vWorkApp. That means that you can set which fields are shown on the Job Sheet.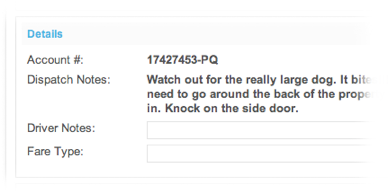 Space to write
A box is printed next to each field, letting you know that you need to write in it. Alternatively, if you've already filled in the field in vWorkApp, then we display the value there instead.
Change the map
Each Job Sheet contains a map showing the location of the job. If you like to show something different on the map then you can reposition it or change its zoom level. It even supports Google Street View so that you can show the property you're driving too.

Looks good printed
Job Sheets have been especially designed to look great printed. Give it a go and let us know what you think.
Print all workers, some workers, or just one
You can select exactly who's job sheets you want to print. You can also easily select to print All workers.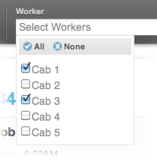 Bookmark
And lastly, since the report is a webpage, you can always bookmark the report to get back to it later.