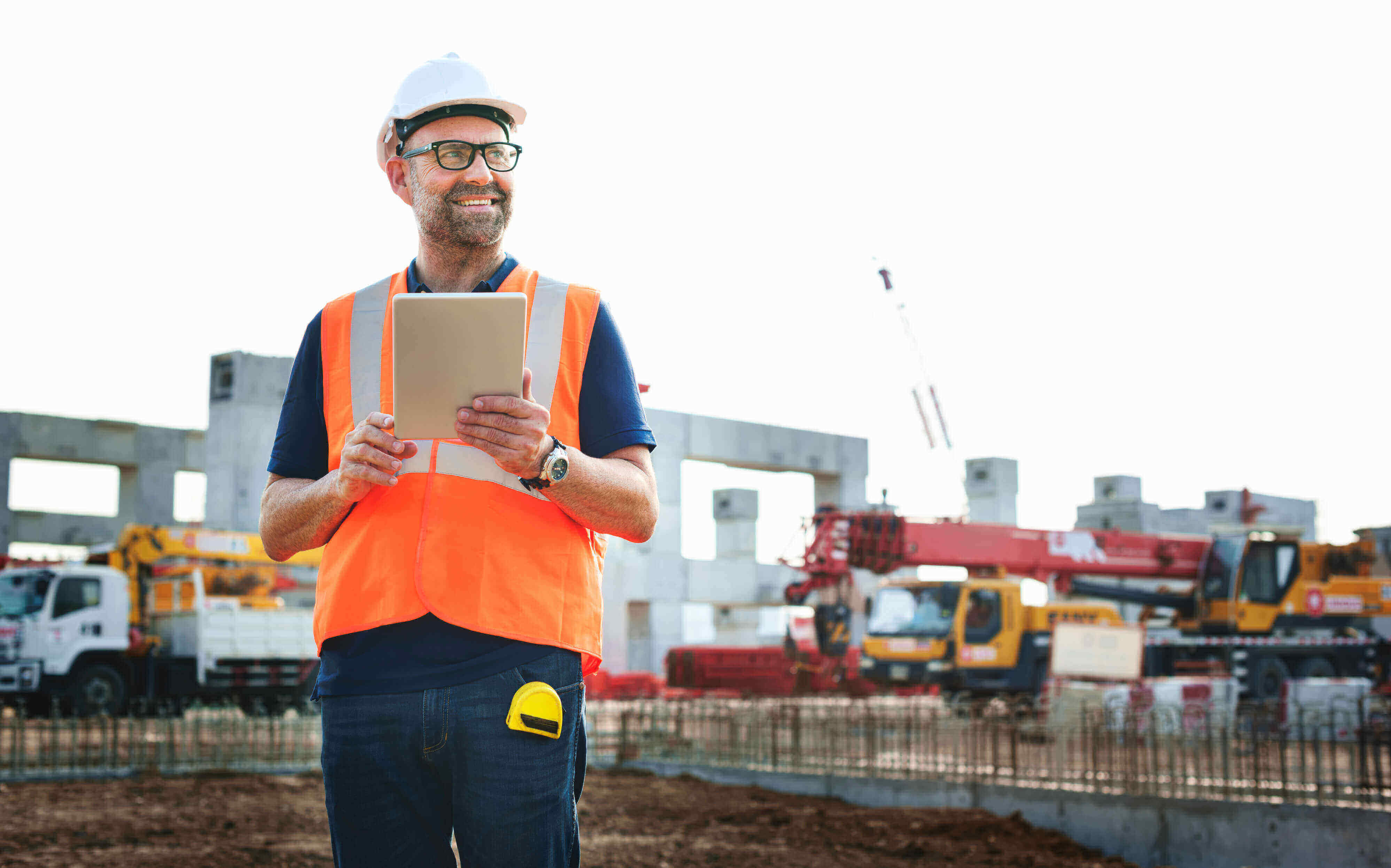 Smart businesses are moving to workforce management software as it makes mobile workforces efficient, safe, and customer focused. The right tool can help your business manage logistics, resource jobs, reduce workload, lower costs, improve efficiency, cut down on paperwork, and deliver quality service – all of which keeps customers happy and coming back for more.
But it's important to make sure that your software is suited to your particular business needs. So, is vWork right for you?

Growing a mobile workforce
With success comes challenges. As your business expands and your workforce grows, it becomes harder to keep track of everyone. vWork enables you to have visibility over your team and keep track of what everyone is doing. The workflow and work group functionality means that the platform suits companies with complicated or interdependent jobs that have a number of mobile workers on various tasks.
Through the in-built dashboard, the dispatcher is able to see every worker and every job – past, present and future in real time. Many companies have downstream suppliers or subcontractors, which can be harder to keep track of. With vWork, whether it's a direct report, supplier, or contractor, you will know exactly what they are doing, when, and where.
A single view of all workers and all jobs drives efficiency and accountability, by providing clarity of what needs to happen and when. Dispatchers, customers and workers are all given a transparent overview of what is happening, as it happens. Customers are at the heart of the job, and can place the initial request, communicate directly with the workers, see progress, and get updates. If a job is behind schedule, you can redirect workers to lend support and get it done on time, so your customer service remains excellent.

A platform that works around you
If you are looking for a platform that fits around your own workflow, vWork is it. Featuring fully customisable templates that can be used to define your workflows, tasks, and data, the platform is highly configurable and can fit very different organisational needs.
It gives the benefits of a costly bespoke build at a fraction of the cost and with the convenience of turnkey implementation. As your business grows and develops, so can your use of vWork. It is configurable to meet your ever-changing needs.

Going paperless
Often, businesses are operating with legacy systems that can't keep up with a changing environment, and which generate lots of paperwork. These operational inefficiencies hold businesses back. They make it harder to get jobs done, with staff efforts not aligning with output.
Customers demand quick responses and readily available information that many of these systems just can't keep pace with. With automatic status updates, tracking software and real-time alerts available, workers and customers are kept up to date immediately. This means less downtime waiting around, and improved efficiency and productivity. Your people can get on with the important work, rather than spending their limited time on administrative paperwork.
Measurement is made easy, as you can see progress – both forecast and actual – and keep track of what's happening and when. Reporting through the interface is simple, and by having everyone responsible for particular tasks, accountability is shared throughout the team. Whether its real-time job status updates, audit logs, quotation templates or work schedules, our reporting software suite is set up to make your job easier.

It's clear that operational efficiency is improved through the use of workforce management software. Greater visibility of the jobs at hand, improved efficiency, better productivity and great customer service are just a few of the benefits of the right software.
To find out if vWork works for you, sign up for our free 14-day trial and see how it could change your business https://go.vworkapp.com/signup